<!===bodysections start===>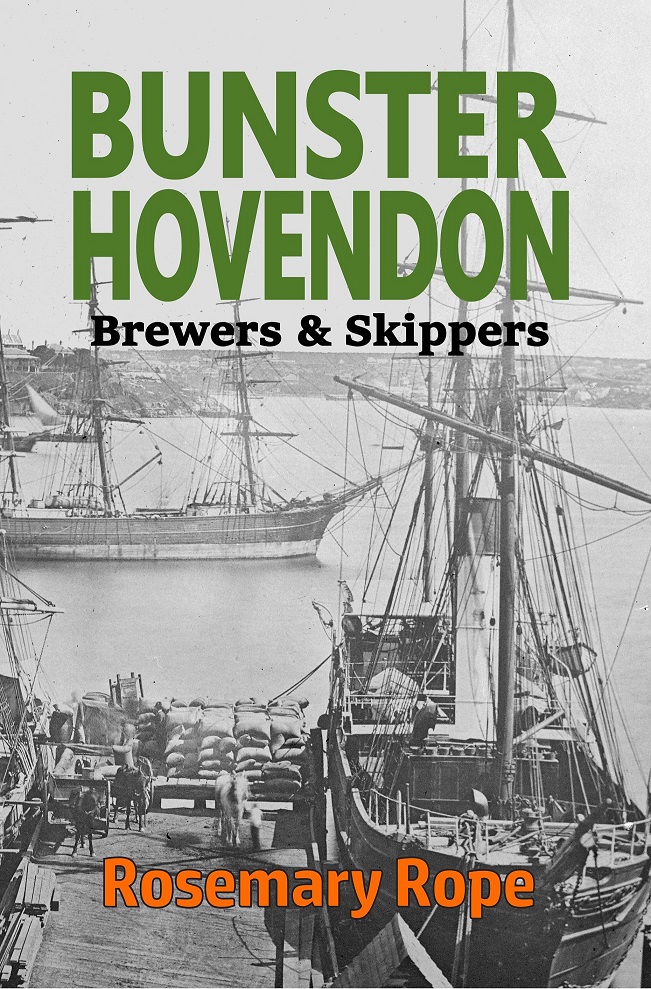 <!===purchase links start===>
<!===BuyBH END===>
Arthur Bunster was a popular beer brewer and the
Member for Vancouver
in Canada. It was said that even "those who didn't know him, drank him" [A. Phillips, 1866]. Henry Bunster was known as a knight in Wisconsin and a gangster in New York. Thomas Hovendon was infamous in Australian shipping, where he was considered to be
"a very wily person"
[Sir Alfred Stephen, CJ, 1850].
This biography explores why these brothers were famous in their time, and it unveils many hidden facts. They were adventurers, opportunists and strong hearted pioneers. They crossed the oceans from Ireland to Australia, then on to America and Canada. Their characters were such that their public performances aroused cheers and laughter, but there were also many private sufferings. They were innovators, which led to great losses and great triumphs. We follow them from shipwrecks to court rooms, from brewing to politics and from banking to grifting. The life experiences of this family were truly extraordinary.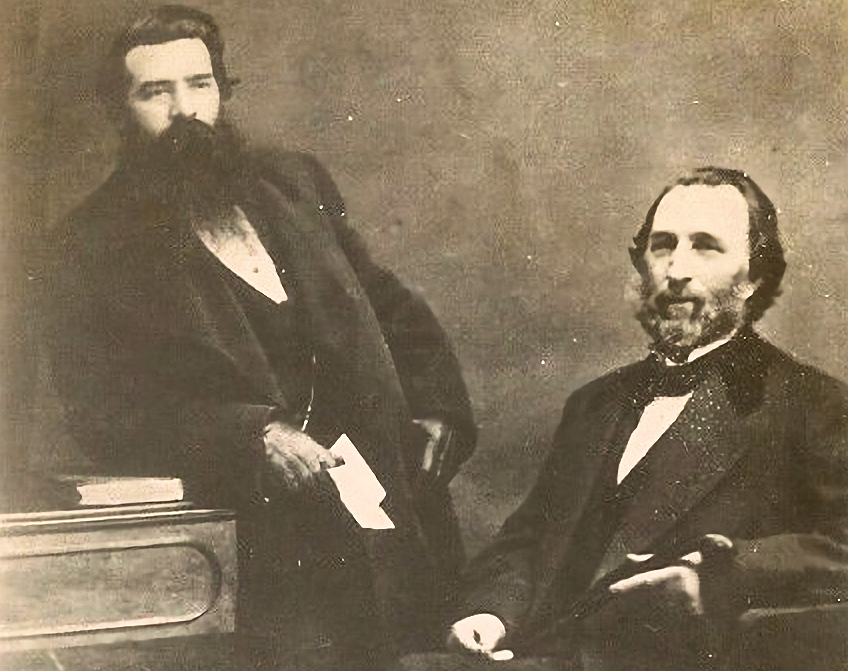 Arthur Bunster (L) & Thomas Hovendon (R)
<!===ends BHBook===>